Marqqa is a Portuguese company that designs furniture that aims to organize and improve everyday life.
Zalox developed Marqqa's e-commerce page with a wide range of products and a customization feature that allows users to build their furniture step-by-step.
Visit website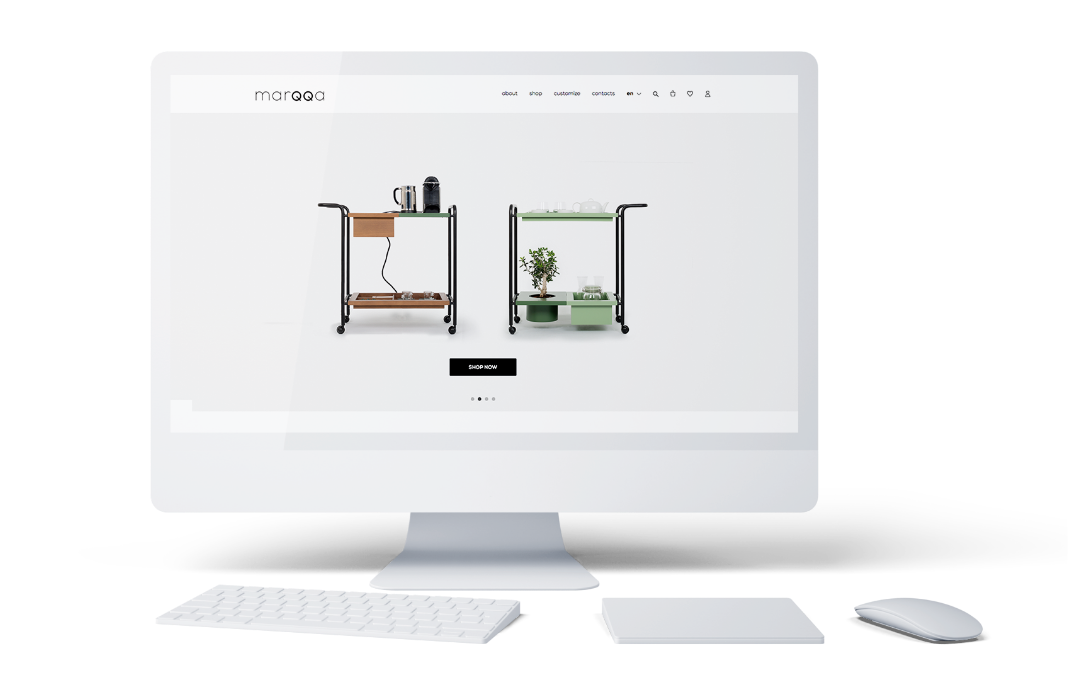 In the e-commerce you can purchase Marqqa products or customize your furniture.
Several payment methods are available on the new website.>
You can create user accounts and save favorite products and addresses.
Mobile-Friendly website
Custom interface design
Wishlist
Content and product management
in the backoffice
Are you looking for a custom
e-commerce solution?